Welcome to the
Tomato Breeding Program
at Gulf Coast Research & Education Center Balm, Florida.
Here you can find general information on tomato breeding
and details of our current research.
Our Germplasm Section contains both released and unreleased germplasm both of which are available for evaluation and crossing.


What's New
'Tasti-Lee' Tomato
Get all the details on this
new variety.
TomARToes
Tomato Genetics Cooperative
Tomato Breeders Roundtable Details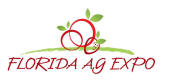 Mark your calendar for the 2013 Ag Expo
November 6, 2013
Register today!